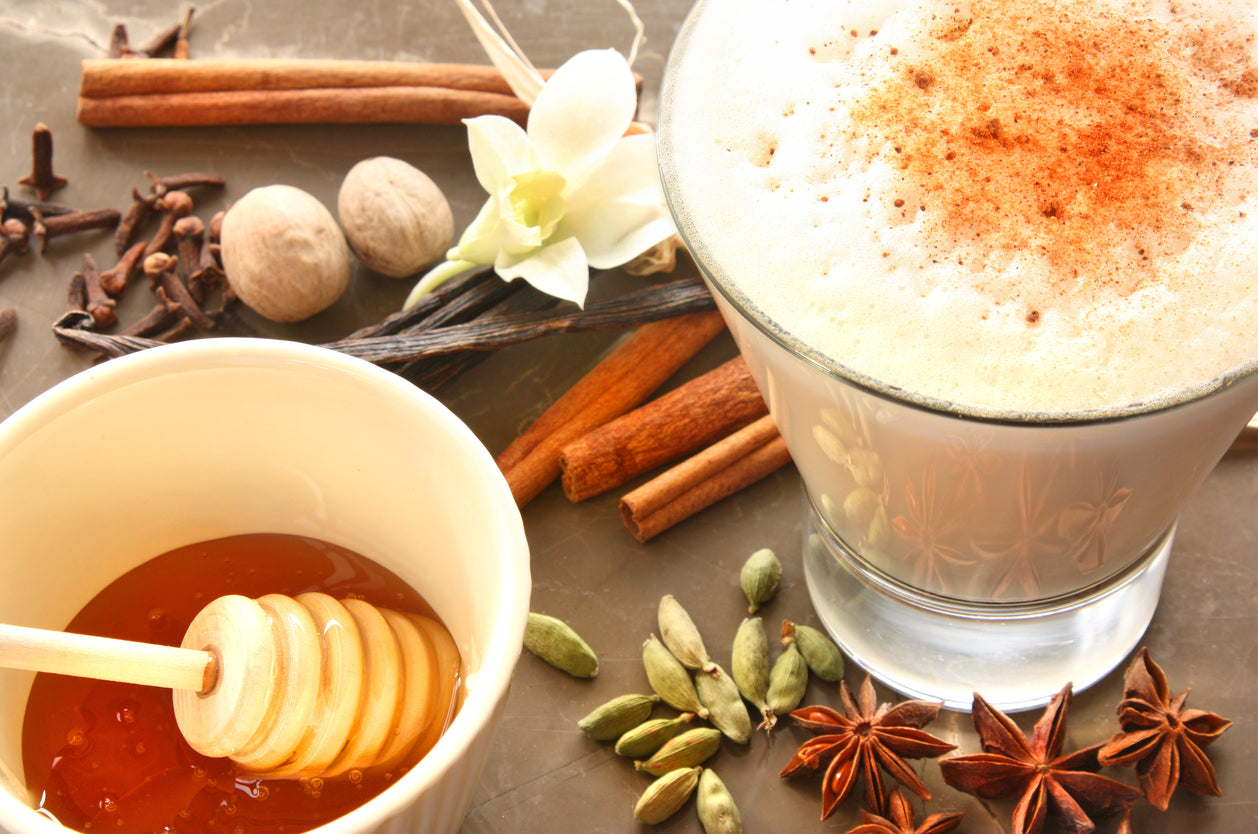 Kava is known for many great benefits. Taste, however, is not one of them. Fortunately, there are many ways to consume kava that make it flavorful without losing any of its effects. One way is to create delicious kava drinks to enjoy. If you plan on making drinks yourself, here are our favorite kava drink recipes to choose from.
From the original kava drink recipes of the Pacific Islanders, to new kava shakes, smoothies, and juices, there are kava drink recipes to meet every need. 
Original Kava Drink Recipes
You may be the type who wants to experience kava in its most original form, even if the taste is bad. You are not alone. Many prefer to drink kava without masking its flavor.
Unless you are currently in the Pacific Islands with access to the roots of the piper methysticum plant, you will need to purchase noble kava root powder.
This powder comes directly from the kava root plant. However, it has been pounded and crushed before packaging it and shipping it to you. This keeps it fresh for exporting it around the world.
These original kava drink recipes involve mixing kava powder with water in a kava strainer. Use your hands to knead the mixture, combining the water and the kava. The liquid created from mixing the kava and water is strained into a separate bowl. The strained liquid is what you will drink.
In these original recipes, nothing is added to strained kava. 
Chocolate Kava Milk Shake
To get your chocolate fix, use this recipe for a thick milk shake. You will need kava powder, coconut milk, unsweetened cocoa powder, sugar and ice.
If you are using kava powder, you will need to prepare it before mixing it into a shake. Add ¼ cup of kava powder to a kava strainer, preferably, but if you do not have a kava strainer, you can substitute it with a cheesecloth or nylons.
Dip the kava in water and then squeeze out the liquid into a separate bowl. Combine the strained kava liquid with 14 ounces of coconut milk, ¼ cup of cocoa powder, a few tablespoons of sugar and ice. Blend well in a blender then serve.
This recipe is delicious, and allows the person drinking it to feel relaxed, while masking the traditional flavor with chocolate and coconut.
Micronized Kava Soda
If you love sodas and the fizziness of the drink, try this kava soda using micronized kava powder. The below recipe is great for sharing with several other people.
Take one bottle of lemon-lime soda, four tablespoons of lime juice, and 8 tablespoons of micronized kava powder. Pour all ingredients into a large bowl and stir frequently. Keep chilled.
Because you are using micronized kava, there is no need to strain the kava beforehand.
Instant Kava Fruit Juice
If you are searching for a fruity drink to serve cold on a muggy day, try this recipe.
This is one of the most simple kava drink recipes, and is perfect for any juice lover.
Mix one bottle of ginger ale with a cup of fruit juice. The juice can be any type you prefer, from strawberry to pomegranate to grape juice.
Add one or two tablespoons of instant kava powder. Then squeeze in half of a lime. Stir frequently and serve chilled or over ice.
Banana Kava Smoothie
Using instant kava powder, you can make this delicious tropical smoothie. You will need crushed ice, a banana, instant kava powder, honey and coconut milk or almond milk.
Place about half a cup of ice into a blender. Add a teaspoon of instant kava powder, a whole banana, and a couple of tablespoons of honey for sweetening. Pour your choice of milk on top of the ingredients. Blend well and serve.
You may also add other fruits such as pineapple or mangos for an even more tropical flavor. Or, for a more decadent taste, add peanut butter before blending to get a chocolate banana peanut butter relaxant.
This kava recipe really allows you to add your personal taste and style to it!
Ground Kava Smoothie
You can also make smoothies using ground kava. But you will need to strain the smoothie mixture and re-blend to get the right texture. The recipe below gives you steps to make this drink.
Put equal parts ground kava and your favorite milk in a blender. People often put ¼ cup of each. Then add 1 ½ cups of orange juice.
Blend for several minutes. Using a kava strainer or filter of some kind, pour the mixture through the strainer and into a separate bowl.
Put the strained liquid back into the blender.
Add ice, a banana and other fruits you like, blend until you reach the smoothie texture of your preference.
This seems like one of the more difficult kava drink recipes, but don't be hesitant to try it out! You can always switch out ground kava for instant or micronized kava powder as well. 
Instant Kava Yogurt
If you prefer the thickness of yogurt and want to use instant kava to create a dessert you can eat, try this recipe.
Simply choose your favorite flavor of yogurt. Then, add one to three teaspoons of instant kava mix. You can mix and eat at this point, or you can add honey, granola or cinnamon for even more added flavor. Stir well and enjoy.
Kava Root Latte
This is a great alternative to your ordinary coffee drink. Just add 1 cup of almond milk, 1 teaspoon of instant kava powder, and a teaspoon of maple syrup. Mix all ingredients in a sauce pan. Heat on top of stove until hot. Do not let it boil.
Then blend in a blender or with an immersion blender until frothy. Serve and enjoy. You may also want to add a pinch of cinnamon on top of the froth for extra flavoring.
From kava chai teas to kava Kool-Aid, there are many  kava drink recipes, and many ways to enjoy this calming, all-natural root. Kava bars are popping up all over America and offer you a large variety of kava drinks. From teas, coffees, shakes and smoothies, you can get a drink prepared fresh for you right there on the spot.
Kava is even being used in food and candy recipes. Just like any other herbal root, it can be mixed into your favorite recipes. The common trait among most kava recipes seems to be how it is served, cold.
You can even use kava to replace an alcoholic drink. Kava is never to be mixed with alcohol, however. This would be dangerous due to the high sedative like results you would encounter.
But if you wanted to use kava instead of alcohol, you can expect much more positive results. The kava library offers low and highball kava recipes.
You can also make drinks like a tom Collins or screwdriver or any other mixed cocktail. Simply substitute the alcohol with a teaspoon or two of instant kava powder.
Some reputable kava suppliers are developing a kava mixed drink add-in that comes in a bottle and is ready for use.
No matter how you choose to use your kava, you are sure to enjoy the effects it offers. Each of these kava drink recipes can ease tension, relax your muscles and make you feel calm with a sense of goodwill and happiness.
So go ahead, start trying new kava recipes today.